Case study: how Toolstation empower staff with their finances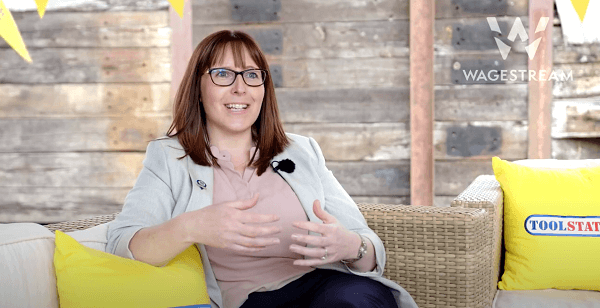 At the launch of their 500th store, we spoke to Toolstation about how they're focusing on empowering staff to better manage their money. Find out how Toolstation's focus on tackling mental health has led them to financial wellbeing and giving their team access to the latest tools to build their financial health.
In this short video, hear from Toolstation's HR Director Cherie Marchant along with Toolstation employees as they talk about:
how

financial wellbeing is the natural focus if you want to boost mental wellbeing
how

Wagestream helps managers better support new starters

how the app helps staff better budget individually and as a team
how offering Wagestream makes a massive difference to recruitment
…and more.
"I think Wagestream has been a real life saver for a lot of individuals within our business." – Cherie Marchant, HR Director, Toolstation
Fill in your email address below to gain immediate access to our video case study with Toolstation, including comments from HR Director Cherie Marchant on Toolstation's approach to financial wellbeing.