Cost-of-living crisis: the impact on Natalie's life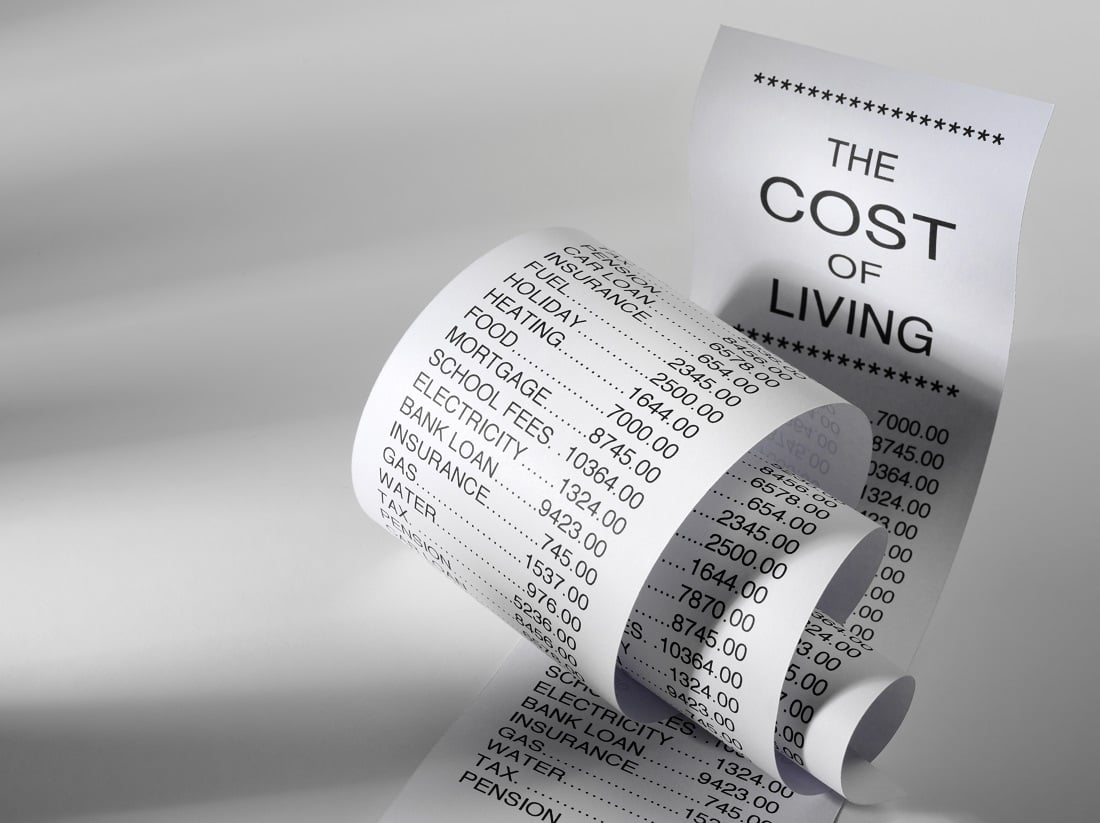 Our cost-of-living case studies look at the real-world impact on people. They're designed to highlight the decisions that rising prices are forcing people to make. Everyone's situation is unique and everyone is affected by financial shocks in different ways. We're trying to bring those ways to life.
Natalie, 35, is a single mother to two children. Despite working long hours as a team leader in a dementia care home, the Hampshire-based parent needs to claim Universal Credit due to her low salary.

To try to mitigate the impact of current cost-of-living increases, Natalie is trying to live as cheaply as possible. The mother has already cut back on subscriptions, begun doing her weekly shop at discounter, and created meal plans that help avoid having to turn on the cooker at home.
She worries about money every single day.
"Everything has gone up, even Netflix!" Natalie says. "Gas and electric has gone up by around £30 per month, petrol price has gone up, my rent has gone up by just under £10 per week, council tax – everything.
"The cost of food has gone up to the point that instead of going to somewhere like Morrisons, I've been going to Aldi, because it's that little bit cheaper.
"I've cancelled Disney Plus for the kids, and weeded it down to just Netflix. I've also changed my internet tariff so it's slightly less each month.
"I eat at work, and whatever is left over I take home as well, it saves on putting the cooker on… I'm planning more. If my kids have tuna pasta I'll make enough so we can eat it cold the next day – little changes like that."
After some unexpected bills hit last month, Natalie was unable to even take her son, 11, and daughter, 17, on a family day out over half term. When her son recently asked for £20 for a weekend with friends, she had to admit she was not sure she had enough cash to spare.
The mother often uses Wagestream to help manage her finances, and it has helped prevent her going into debt in recent months.
"When the costs [of living] went up, I've had to use Wagestream to tide me through," she says. "There's a lot of worry.
"To put it in perspective, I got paid on Tuesday and after a lot of my bills have gone out I've got £150 in my bank. I've still got some bills to pay, and I don't actually know how I'm going to cover them.
"It was half term last week, and I couldn't really afford to take any time off and take the kids to somewhere like Chessington. Spending £200 for the day out just isn't feasible, but then you get a bit of guilt because you want to do something for the children. You want to, but you physically can't because everything has gone up.
"At least once a day I think about finances and what we're going to do."
Natalie appreciates a recent council tax rebate, but says the Government can do more to help people in her situation.
The care worker argues wages need to be increased in the social care sector. She points out that she does a difficult job leading a team of three people in a dementia care home, a vital role in society.
"The cost of living has gone up, and your wages haven't gone up to reflect that," she says. "I would have to do four extra hours a month to cover the £30 a month my heating bill has gone up. That doesn't sound like a lot, but it is."
Natalie also believes it is crucial Britons struggling with cost of living speak out about their experiences.
"I think it's massively important to talk about it," she says. "You can feel like a bit of a failure, but then you realise so many people are in the same boat.
"When people talk about these situations, it makes me realise I'm not alone in this, and there are people out there going through the same things and the same worry."
How can you help employees that are struggling with prices going up rapidly? Check out out post on four ways to support your staff through the cost-of-living crisis.