The roadmap: more tools to solve more problems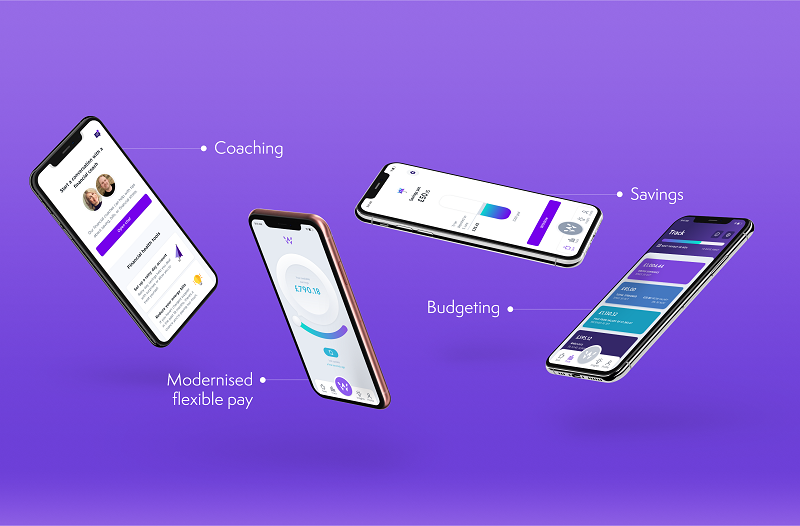 The Product team at Wagestream unpack the lessons we've learned so far, and how we're expanding the app's range of products and services.
In three years, over three hundred organisations have become Wagestream employers – giving almost a million people access to the Wagestream financial wellbeing app.
Now a team of 150 people in the UK, Spain, Australia and United States, we're united by a mission to improve financial health and so proud of the social impact we've had. But there is much more we can do. As we get ready for the next phase of our growth, it's a good time to reflect on what we've learned – and how we're applying the learnings in 2022 and beyond.
Lesson #1: the power of pay
Employers have a fairer financial relationship with employees than a traditional financial institution ever will.
Why? Because their incentive isn't to take. It's to give. Their motivation is to make sure an employee is financially, physically and mentally healthy, so they can do a great job.
That simple truth means pay – and the payroll function – is colossally underrated as the lever for financial health. It all starts with pay. And that's why we're building an app which gives people fairer products and services, built around modernised, flexible pay.
Lesson #2: power over pay
We underestimated that our simplest feature would be our most popular.
If you're employed as a shift worker today, it's unlikely you have real time access to shift or earnings information. But if your employer is partnered with Wagestream, that information is in the palm of your hand. With the Track tab in the Wagestream app, critical financial and budgeting data is available to you all month, in real-time, in two taps.
Three quarters of Wagestream users check that tab every single week. That is financial control – a fundamental prerequisite for financial wellbeing. And combined with flexible access to income (Earned Wage Access), that is what it means to begin having more power over your own pay.
Lesson #3: we're going to need a bigger boat app
Our userbase represents a phenomenon which social impact tech companies are often best able to address at scale: a marginalised majority. The lower 50% of earners pay £5.6bn more for financial products each year, than the upper 50% do. A lack of fair financial services, a lack of access, and a lack of incentive for banking incumbents, mean that our users have been building their lives around a system that's stacked against them – one which acts against their opportunity of a positive pathway that leads to financial wellbeing.
By combining our unique view of a person's financial situation, and the unique financial relationship between employers and employees, we can give millions of people access to a whole range of fairer financial services for the first time. Fairer services that make them feel confident and empowered, able to build a financial future that works for them.
As we've experimented with building out a broader set of features, the early results have been encouraging. With our micro-savings feature, around a third of Wagestream users now set up a pot and start saving. More than 50,000 people have started saving for the first time in their lives, through Wagestream – which is significant, because of the central role savings play as a behaviour that leads to financial wellbeing.
So, based on feedback from our Customer Advisory Board, Wagestream users and our charity partners, we'll continue expanding the universe of financial products and services available in the Wagestream app.
What will those products look like?
We'll soon be piloting products which dismantle the £5.6bn in unfair extra fees paid by front-line workers each year. They'll span the product categories that most contribute to the problem – like insurance, utilities and affordable credit - and we'll validate them by asking questions like:
Does this fit within our social charter, of improving financial wellbeing?
Does it align with our Fair Financial Products principles?
If a partner is involved, do they comply with our Product Partner Code of Practice?
You can ready more about the principles behind these questions in our current Impact Framework here, and our Product Partner Code of Practice here.
As the app's range of financial tools expands, this is what we're building. The world's most widely used app for financial wellbeing at work.

It's the 'super-app' that gives millions of people access to a fair financial system, for the first time in their lives – from simpler budgeting and savings, to more affordable utilities and housing deposits. All built around flexible pay, and delivered through the employer.
We'll be updating on our progress as we go – but in the meantime, you might see this little image appear from time to time. More news to come soon from the team at Wagestream – the super-app for financial wellbeing at work.